Internal & External sides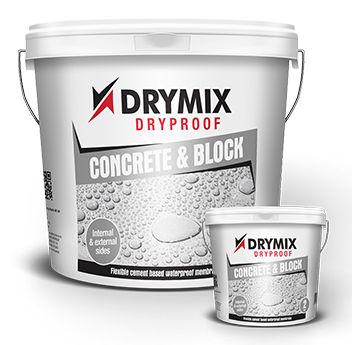 DRYMIX DRYPROOF CONCRETE & BLOCK is a unique flexible cement based waterproof membrane suitable for a range underground and remedial applications to protect surfaces against positive and negative moisture flows. Available in powder form, water is added to create a unique slurry mixture and applied to surfaces by brush or roller. DRYMIX DRYPROOF CONCRETE & BLOCK can be left as a finished coating, tiled or rendered over.
Specification Sheets
Download the specification sheet below for details of quantities and mixing instructions.