Waterproof & UV resistant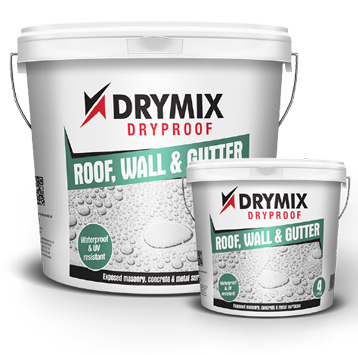 DRYMIX DRYPROOF ROOF, WALL & GUTTER is a highly flexible liquid membrane suitable for use over common surfaces at risk of water and UV degradation including roofs, gutters, exposed walls, parapets and facades. Able to withstand varying climatic conditions, DRYMIX DRYPROOF ROOF, WALL AND GUTTER provides the ideal durable sealing solution for new and existing surfaces.
Colour: Grey.
Specification Sheets
Download the specification sheet below for details of quantities and mixing instructions.