Stops water leaks instantly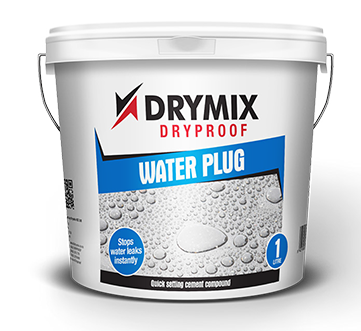 DRYMIX DRYPROOF WATER PLUG is a quick setting cement compound designed to form an instant, non shrink seal against water leaks through holes and cracks in concrete and masonry structures.
Colour: Grey.
Specification Sheets
Download the specification sheet below for details of quantities and mixing instructions.